for cats.

The cat food industry doesn't.

Help the world to say no

to low-meat, overbaked, poor-quality cat food.

And help cats lead a happier, healthier life with KatKin.
We remind you before any charges
Instantly cancel anytime you wish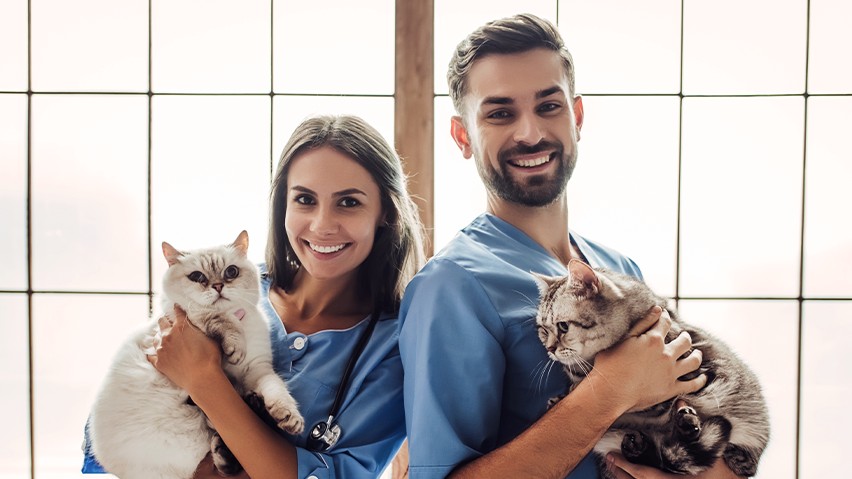 Why we need KatKin vet ambassadors
The cat food industry is broken. We need veterinary professionals who can help us spread the word. Here's what we're fighting against:
Dubious meat
Cat food 'meat' is by-products and derivatives dried extracts from days-old food industry waste, including heads, horns and even feathers.
Low meat content
Cats need meat, but cat food only needs 4% beef to be labelled 'with beef' (and even at 40%, it's still the same dubious quality).
Grains and fillers
Meat is replaced by harder-to-digest grains and fillers, that can cause digestive problems (and smelly poos).
Overbaking for shelf-life
To make it last for years, dry cat food is blasted with heat, destroying nutrients and nutritional value.
"KatKin is a great option for overweight cats. High protein and moisture aids weight loss as do the personalised portions, calculated to make each meal the perfect amount for your cat."
— Dr. Caity Venniker
KatKin Vet Consultant
BA, BSC, BVSC
Why KatKin is best for cats
100% meat
Cats are obligate carnivores. They need nutrients only found in meat. 4% (or even 40%) isn't enough.
Vet formulated
Recipes carefully developed by a Board-Certified Vet Nutritionist®.
Fresh, premium meat
As well as being 100% meat, that meat is Fresh and premium quality.
Gently steam cooked
High moisture keeps cats hydrated, the way nature intended
Frozen to stay Fresh
Our meals aren't baked and dried for shelf life: they're frozen after cooking to stay Fresh and nutritious.
Perfectly balanced and complete
Every meal is 100% nutritionally balanced and complete and free from artificial preservatives and additives.
"Feeding our cats well is the best strategy for preventing chronic diseases."
— Dr. Justin Shmalberg
KatKin Veterinary Nutritionist
Board-Certified Veterinary Nutritionist®
Tackling cat health problems
Au revoir to allergies
Many of our recipes contain only a single source of protein. Plus, you won't find any unwanted hidden ingredients hiding behind an 'animal derivatives' label. It all means cats with food allergies can find a high-quality, nutritionally complete diet too.
Down with diabetes
Our Fresh meals are high protein, low carb: a ratio that has a direct impact on both glycemic control and remission rates for diabetic cats.
Highly digestible to solve diarrhoea
With our 100% Fresh premium meat and gentle steam-cooking process, all of our recipes are highly digestible. That's why we regularly see improvement when cats with IBD and chronic diarrhoea switch to KatKin.
"When it comes to medical conditions, KatKin is on hand to help ... From the use of single source proteins that which are ideal for cats with allergies, to their high protein, low carbohydrate composition that has seen diabetic cats needing less insulin, KatKin are here to help."
— Dr Grant Hampson
KatKin In-House Vet
BVetMed MRCVS
How to join us
Sign up
Answer a few questions about yourself to get started with us.
Spread the word
Introduce your patients to KatKin, with a discount on their Starter Box.
Earn rewards
Get £30 for each referral, to spend on you or your practice.
Feel good
You're making cats healthier and pushing our industry to do better.
What you get
Earn cash
Every new Club member that signs up using your unique referral code earns you £30.
Friends for life
Unlock our lifetime veterinary discount. That's 25% off KatKin forever. Activating your discount is simple. Email us your RCVS number and we'll sort you out.
Share the smarts
Receive educational content to share with patients and cat lovers.
Level up
Get invited to exclusive masterclasses led by industry pros.
The team you'll join
Siblings Brett and Nikki O'Farrell wanted to ditch the mystery meats and miscellaneous jellies of mainstream cat food. But to do that, they needed to shake up the whole industry.
That's why they partnered with Dr Justin Shmalberg; Board-Certified Vet Nutritionist® and Clinical Associate Professor at the University of Florida College of Veterinary Medicine.
Together, they created KatKin's vet-formulated (not just vet-approved) recipes – and now our fast-growing team make them in our KatKin Kitchen, right here in the UK.
"KatKin's recipes and process are designed specifically for cats with optimal, biologically-appropriate nutrition as the priority."
— Dominique Tarr
KatKin Research & Development Lead
BSc Animal Science, MSc Animal Nutrition
The difference we make
93% of the KatKin Club see a noticeable difference in their cat's health. But don't just take it from us: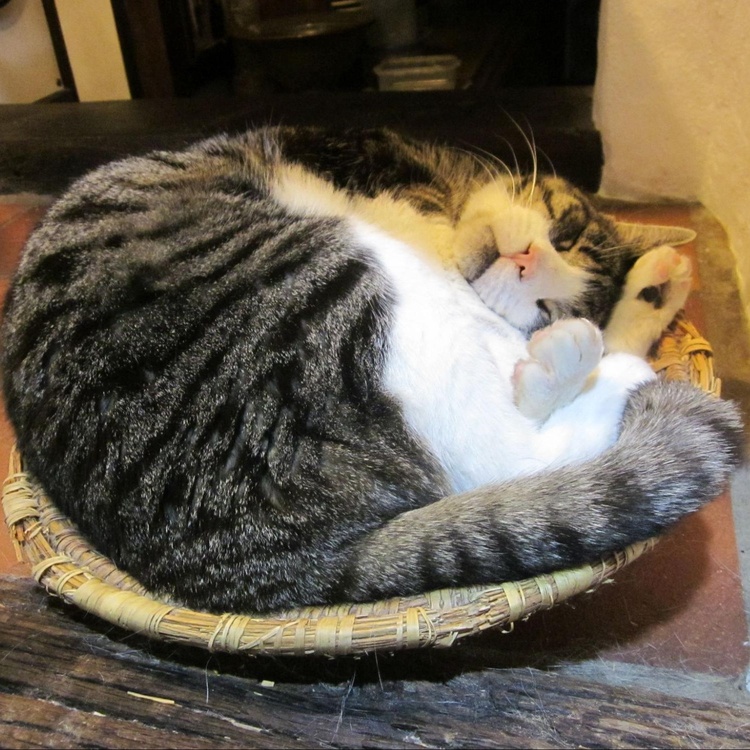 "My cat is 18 and a half and has had IBD. He has had steroids and food recommended by the vet but no change.
After KatKin for six weeks,the change was amazing and almost instant.
"

Mary and Leo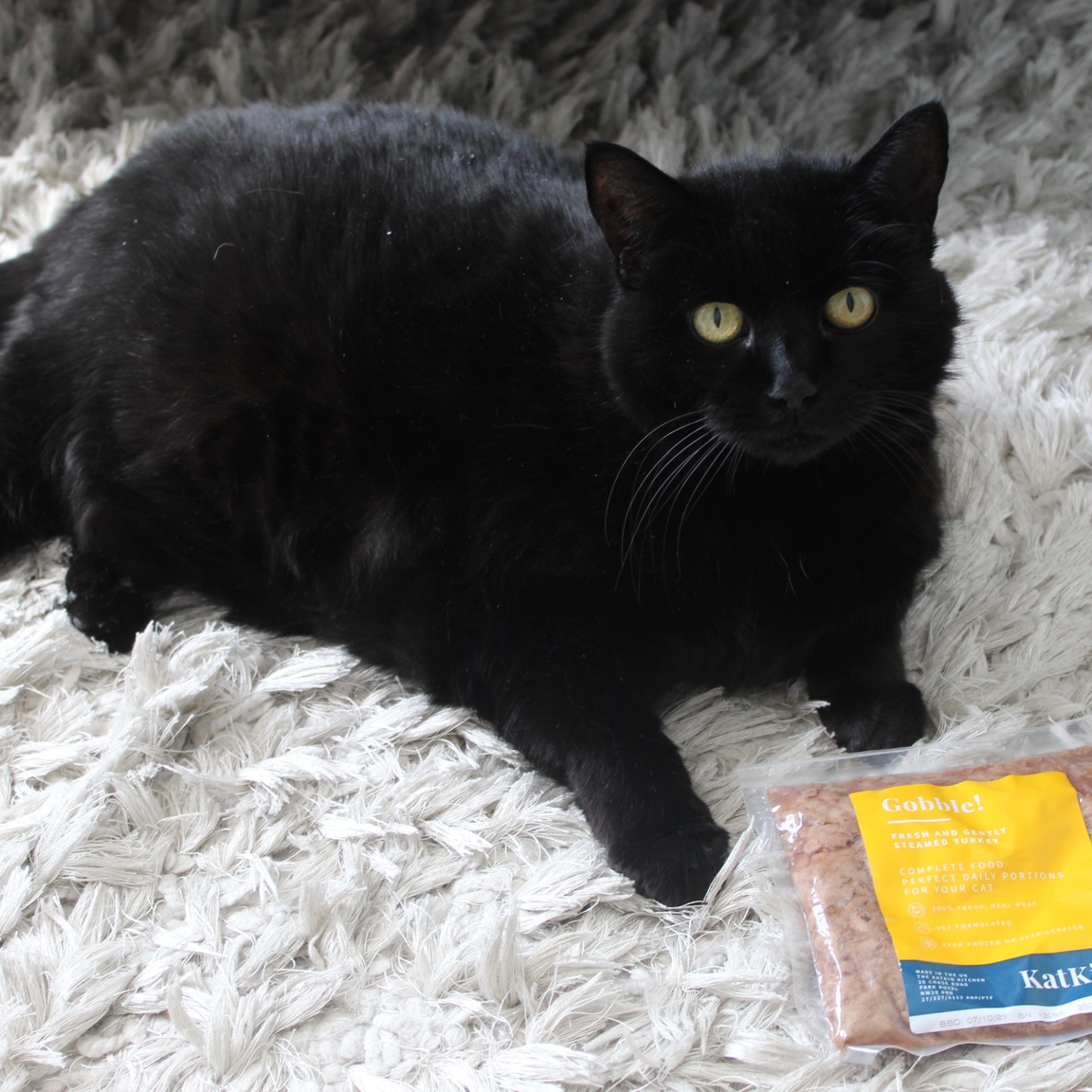 "My fat cat, after just over a week, has lower blood glucose. I've reduced her insulin and she's looking 6 again, even at 16.
This is a miracle thank you.
"

Angie and Amber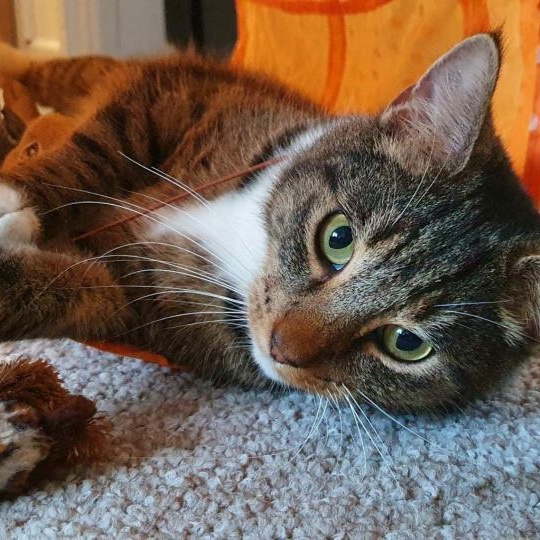 "My cat suffers from Eosinophilic Granuloma Complex, but
KatKin makes him a different cat
: so playful, full of energy. His coat is thick, glossy, and he looks so healthy and happy."

Laura and Uhtred
Ready to help change the cat food industry?