Fresh kitten food.

For kittens everywhere.

KatKin's Fresh kitten meals are uniquely tailored and formulated to take them from kittenhood through to adulthood – and beyond.
BUILD MY BOX
We remind you before any charges
Instantly cancel anytime you wish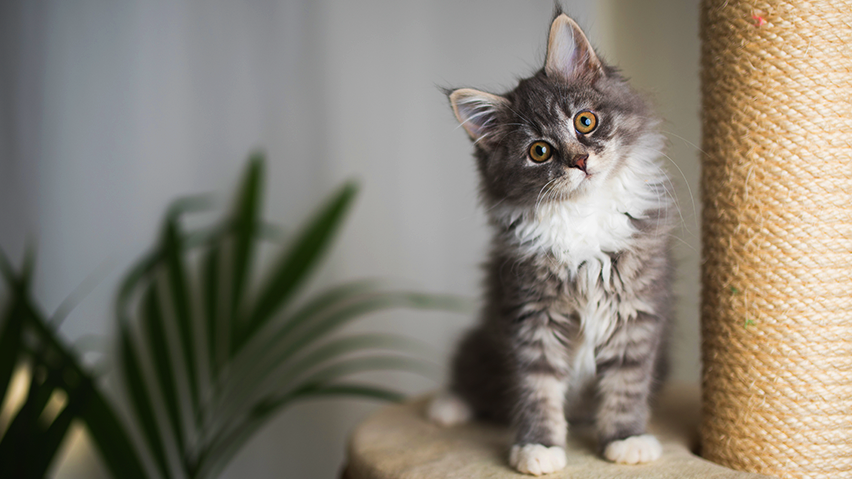 The perfect kitten food
Balanced and Complete
KatKin is formulated by a Board-Certified Veterinary Nutritionist® and tailored to your kitten as they grow. All the nutrients they need. No extra food required.
High Protein
Protein is crucial for growing kittens as they're developing large amounts of muscle and other important parts of the body. Our protein comes from 100% Fresh premium meat.
Highly Digestible
We only use ingredients that kittens can easily digest. No starches, grains or low quality meat. Easy digestion also means less mess in the litterbox.
Naturally High Moisture
We never add gravy. That's because our Fresh meals are gently steamed which retains their nutrients, moisture and flavour naturally.
Varied Flavours
KatKin helps with early exposure to different textures and tastes all the way up to adulthood. This helps to build tolerance for dietary changes in the future and can foster a healthy microbiome.
Precise Portioning
One pouch. One kitten. One day. We portion their exact daily calorie needs into one pouch for easy feeding throughout the day. And we adapt it as they grow, so they always get the right nutrition.
Supporting a healthy immune system
Fresh diets help support microbiome diversity which helps to develop the immune system. With targeted vitamin D concentrations to support normal growth and development of the immune system.
Strong and Healthy Bones
Perfectly balanced calcium and phosphorus ensuring healthy bone and joint development.
Cooked for safety
We decided to cook our recipes to avoid the dangerous pathogens that can be found in raw foods. We gently steam cook our foods to eliminate potentially harmful pathogens from the food, which is especially important for young kittens.
The perfect kitten food.
Kittens need different food from adult cats.
Kittens have specific nutritional needs that differ to adult cats to support the development of their digestive system and immune system.
It is essential that your kitten's diet provides enough energy and high quality proteins to support growth, strengthen their immune system and be digested with ease.
Thanks to our expertly formulated KatKin nutrition mix, each recipe contains the perfect amount of nutrients to help your kitten develop a strong immune system.
From kittenhood to adulthood
Unlike most other kitten foods, our KatKin meals are suitable for all life stages. Meaning you won't have to waste time hunting for a new adult food and worrying about if they are going to like their new diet. They even get more tasty options when they become adults!
Perfectly Portioned
We don't use misleading and confusing guidelines that can leave you kitten being underfed.
We perfectly portion each recipe for your kitten's exact needs and energy requirements, each pouch is a daily serving, making life much easier - that's why you get exactly 28!
A look at a kitten's nutritional needs
0 to 4 months
Intense growth period, they are normally ready for weaning between 4 and 8 weeks old. They often start with a soft textured food to ease the transition from their mothers milk.
4 to 12 months
Your kitten's digestive and immune systems are still strengthening. Their growth rate starts to stabilise and therefore their energy requirements decrease. They still need highly digestible food designed for developing kittens.
Adult cats
Once your kitten becomes an adult cat, around 12 months of age, their energy requirements decrease as they are no longer rapidly growing.
You won't find Fresh on the shelf
Mainstream dry and wet kitten food often starts with poor quality meat, cooked at extremely hot temperatures. This destroys nutrients and keeps it shelf stable for years. That's why you see it in the supermarket next to the detergents and cleaning products. We do things differently.
KatKin isn't made to last.
That's a good thing.
Our meals are 100% Fresh. We don't blast them at high temperatures. They're gently steam cooked to get rid of any bad bacteria while preserving their natural nutrition. To lock in the goodness, they're Frozen Fresh.
As soon as our meals are ready, they're sent to you. So the nutritional goodness is kept intact from our kitchen to your kitten's bowl. And they'll feel the glow. Healthy development, comfortable digestion, shiny coats – and more.
Just what the vet ordered
Our recipes are crafted by one of the world's leading veterinary nutritionists to ensure perfect nutrition for your kitten.
"Feeding our cats well is the best strategy for preventing chronic diseases."
— Dr. Justin Shmalberg
Board-Certified Veterinary Nutritionist®
Get your kitten glowing
Tell us about your kitten
We'll build a box tailored to them. Every pouch is personalised with their exact daily calorie needs. We'll update it as they grow into adults, so they're always getting the right amount.
Cross kitten food off your shopping list
We'll build a box tailored to them. Every pouch is personalised with their exact daily calorie needs. We'll update it as they grow into adults, so they're always getting the right amount.
Forget about food waste
One pouch. One kitten. One day. Every pouch is personalised to contain your kitten's daily nutritional needs for easy feeding throughout the day.
Spot the difference
Give your kitten the best start to life with KatKin. Our fully balanced meals offer personalised nutrition through to adulthood – and beyond.
Transition, the KatKin way.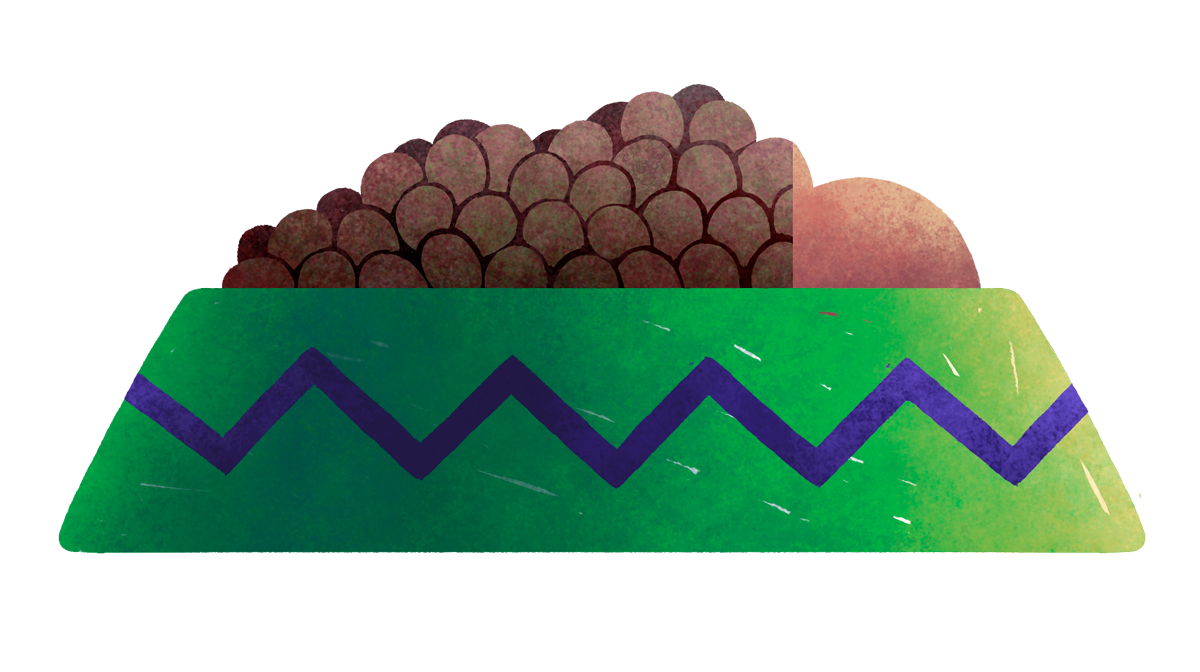 Day 1 to 2
Add a teaspoon of KatKin to your cat's bowl alongside their old food. Begin to increase the amount of KatKin while reducing their old food.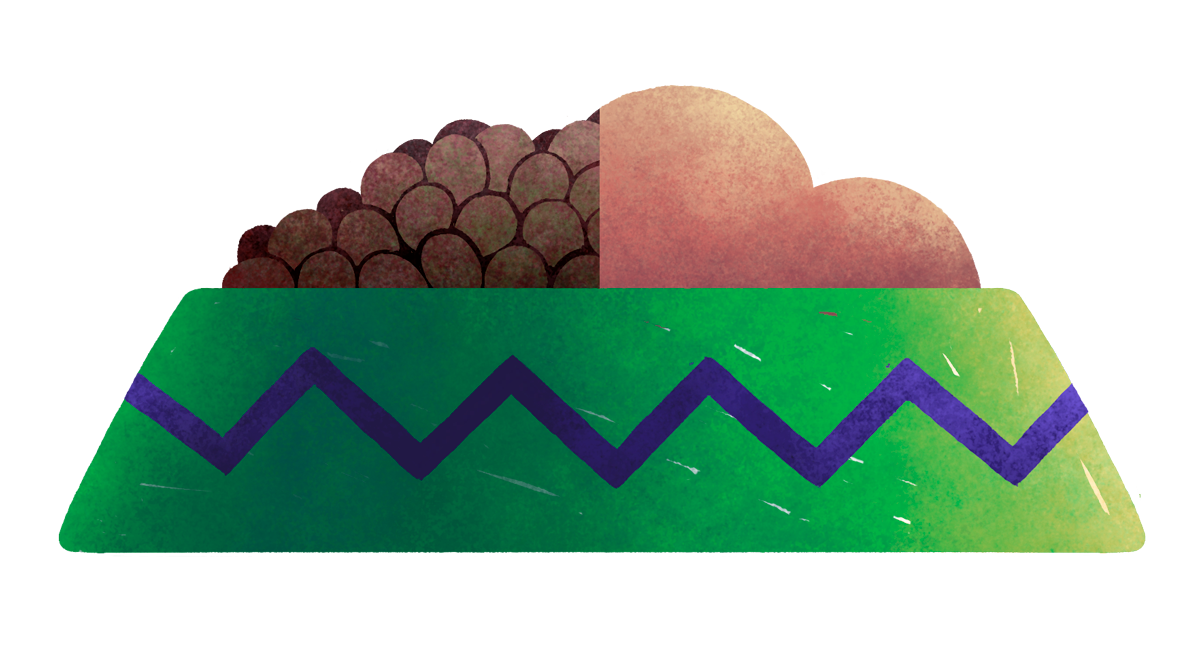 Day 3 to 4
Half and half. Aim for equal parts KatKin and their old food.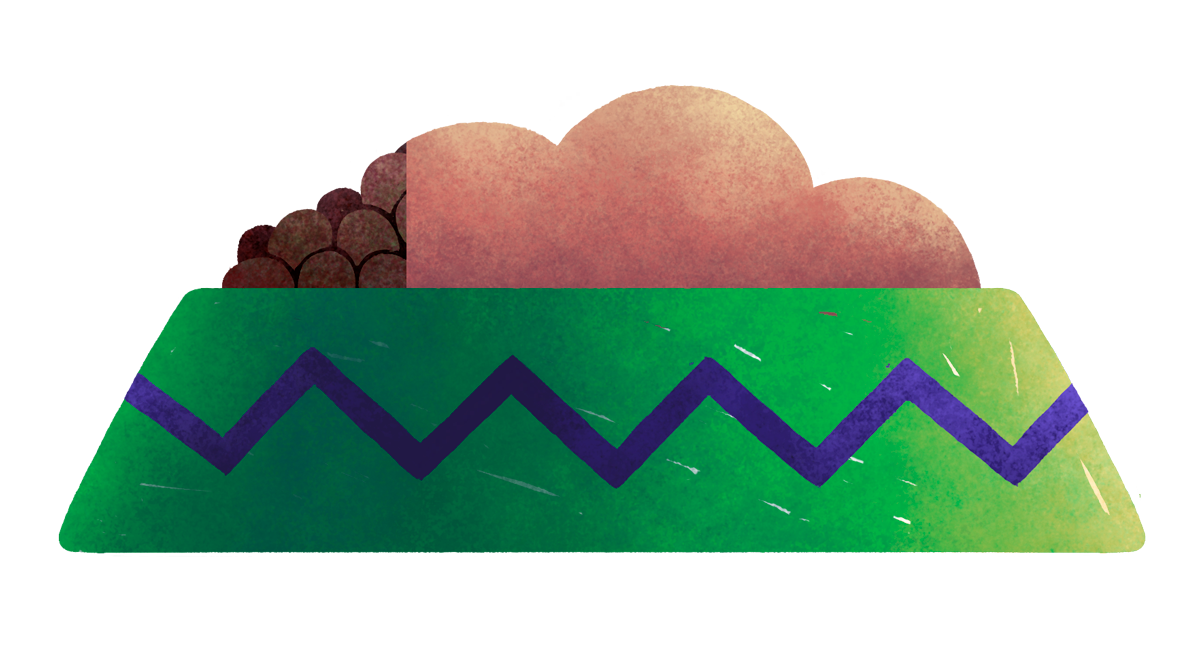 Day 5
Keep going! Continue until their bowl is mostly KatKin and just a small amount of their old food.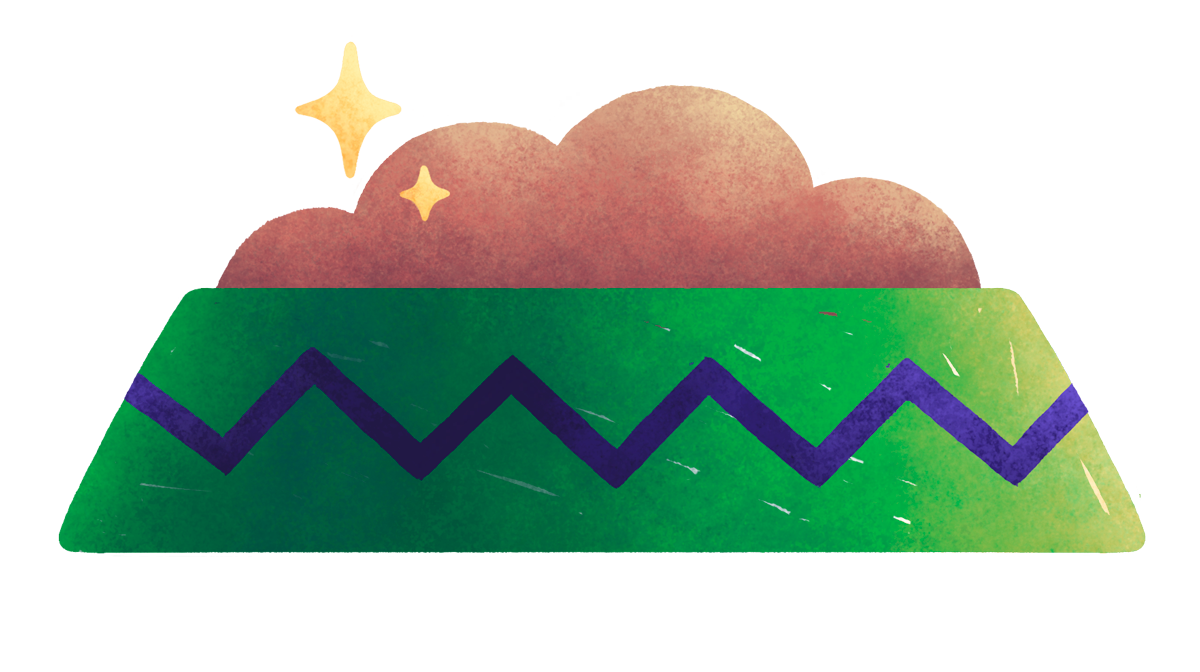 Day 6
You're away! By now you can serve KatKin and only KatKin. Let the benefits begin
The difference we make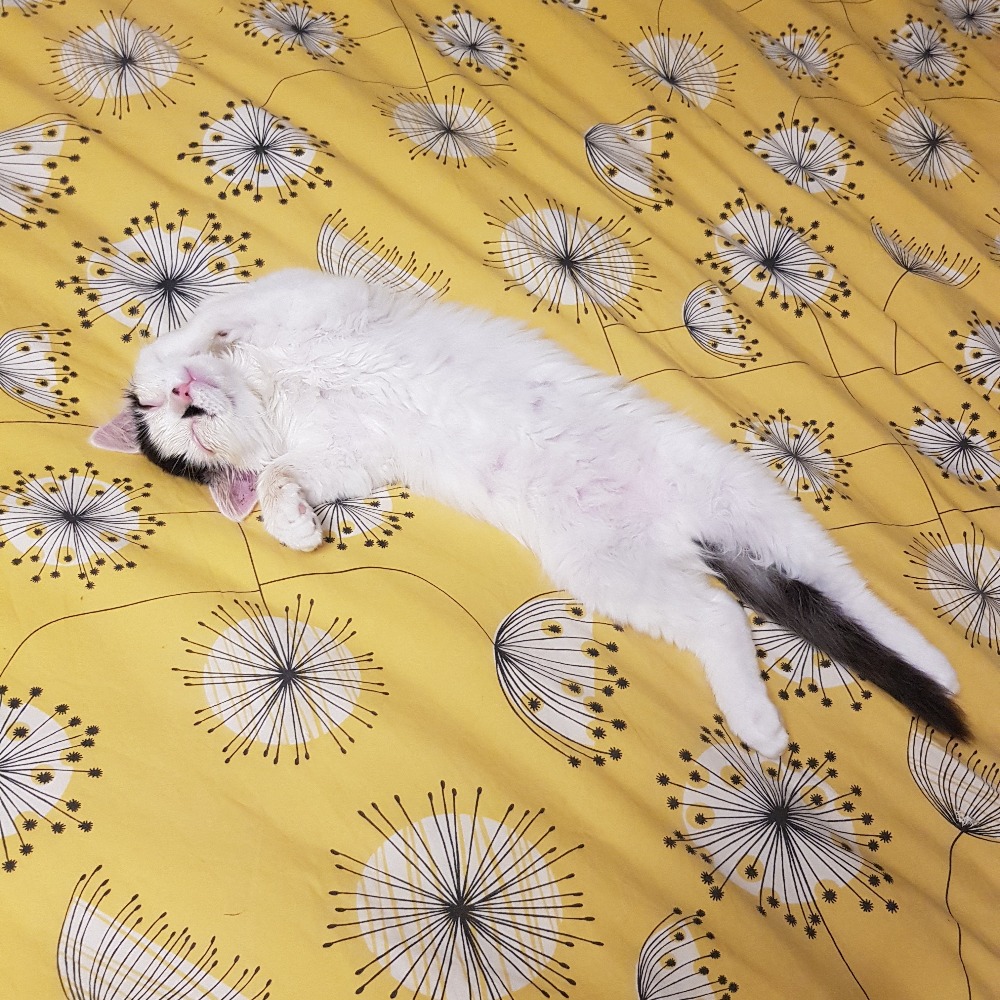 "There was no problem transitioning him -
he loved it right away!
We had been feeding him commercial wet food and he developed diarrhea. After his first day on KatKin, he had a normal poo."

J.Locke and George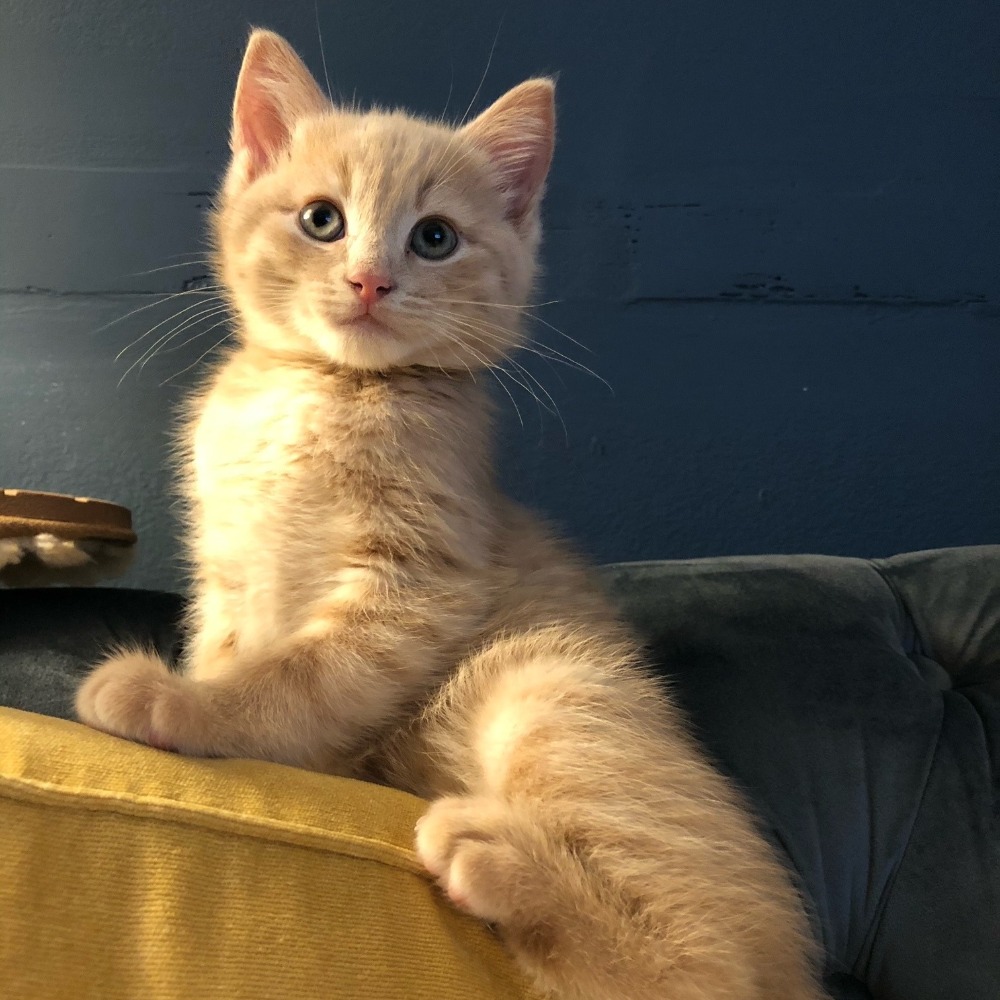 "Our new kitten Sponge had always eaten Whiskas, and by that, I mean mostly lick the gravy and leave the rest!
He went straight for KatKin and ate the whole lot!
Superior quality from looks to smell."

Greg and Sponge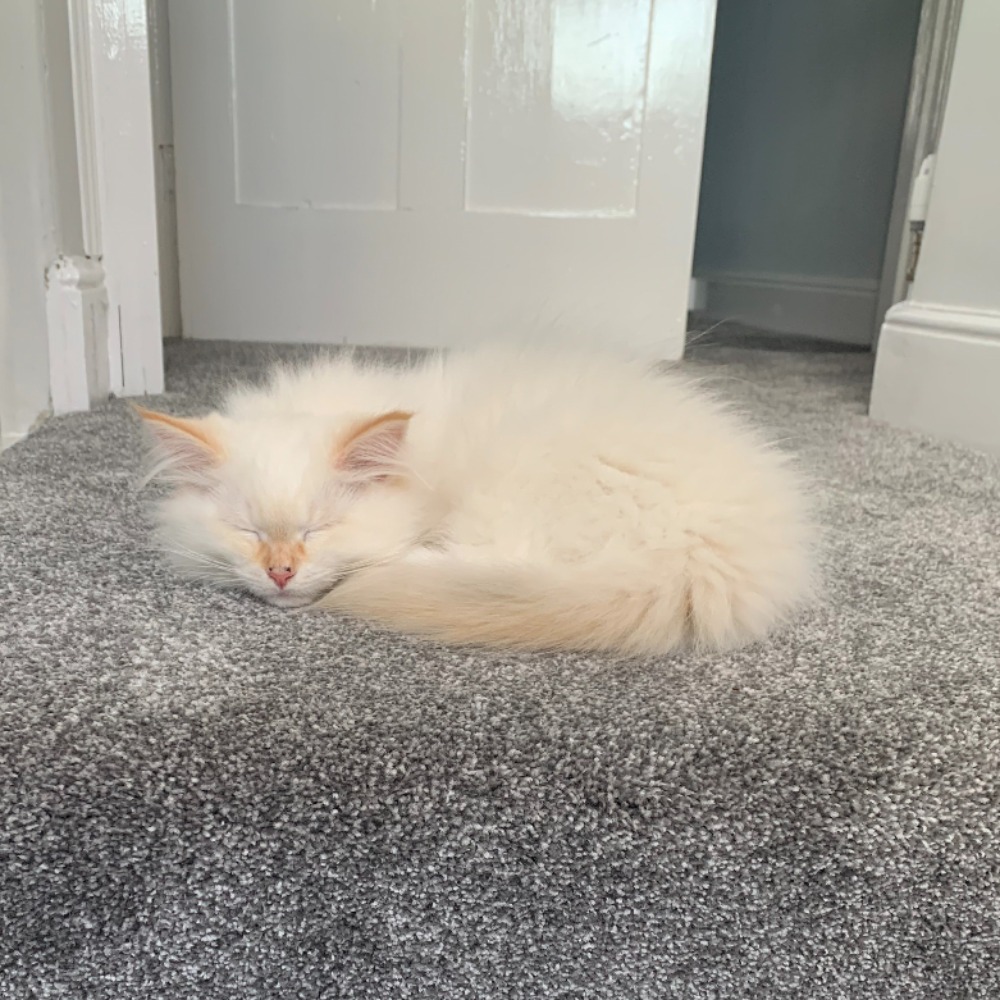 "
He absolutely loves his meals
and we are all now happy that Oscar can have a regular feeding routine without fuss! Thank you KatKin and I will reorder from you again."

Jan and Oscar
Healthy cats. Happy cat people. Handy deliveries. Wholesome bowls.